2 Key Mechanics to a Healthy Home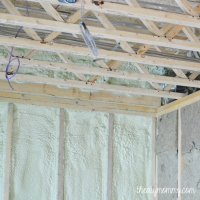 When building a home or doing a renovation, it's a wise idea to make it as safe and healthy for as long as possible to prevent re-do's and problems. When doing this, we can focus on two main points that benefit safety and our health:
Air tight structure: Building an air tight structure is a very difficult thing to doing with carpentry skills alone. The most fool proof thing that any project can benefit from is closed cell spray foam. Doing this creates a air tight seal with vapour barrier and in reality strengthens the structure by glueing it together. Some studies show a more than 200% increase in racking strength. Also, because it's closed cell, it does not hold dust or water.
Ventilation: Creating a system with filters on intakes and blowers along with regular maintenance will keep your house dust free. Also, fresh air intakes need filters. With any house that in spray foamed, they are so air tight that they will most likely need a Heat Recovering Unit (HRV) to supply fresh air into the house on a regular schedule.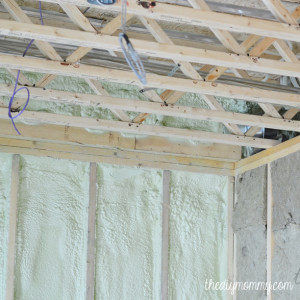 These two things are excellent points to keep in mind when you're beginning a home build or renovation. They both are great long-term investments, and both are benificial to the safety of the home and the health of its inhabitants.
Want more details? Are you looking for a home builder or home renovator in Stony Plain, Spruce Grove or Edmonton, Alberta? Contact us here for your home building or renovation questions and quotes today.