3 Myths About Green Building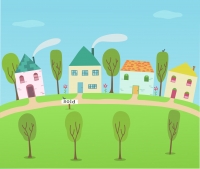 Here at The Greenovator Corp, we have a passion for "green building" – that is, building and renovating homes and commercial spaces that are energy efficient and innovative. What have you heard about building green?  There are a lot of misconceptions and myths surrounding building green, and here are three that you might find interesting:
Myth #1: Green Building is Too Pricey
It's true that some energy efficient building materials cost more than standard ones, but there are many things you can do that cost hardly anything at all. For example, a green builder will know how to take advantage of passive solar energy and position your house and its windows to do so. This, paired with some efficient insulation like spray foam, could quite possibly negate the need for a conventional and expensive heating system. Making smart building choices initially can actually save a lot of money in the long run.
Myth #2: Green Building is for "Tree Huggers"
It's true that passionate environmentalists are supporters of energy-efficient building, but green building is gaining a ton of traction with the main stream population. Rising energy prices are causing people to look into ways to keep their living costs down. Also, many people are concerned about their health and well-being and building a safe, efficient, and innovative home can be a very important for someone with a health condition like asthma.
Myth #3: Green Buildings Don't Look Good
This is completely false – energy efficient homes can look exactly the same as a conventional home if you want them to. A green house doesn't have to be made out of straw bales and look like a bomb shelter. You can make any style of home efficient and innovative whether it's a colonial, a four-square, a modern home… you name it! In fact, there are a lot of green construction materials that are actually quite beautiful like recycled glass counter tops, reclaimed wood and cork flooring.
Are you interested in talking with us about building or renovating a green, energy efficient home or commercial space? We'd love to hear from you! If you're in the Edmonton, Parkland County, Spruce Grove or Stony Plain area, you can contact us today to talk about your general contracting project. We are a passionate and skilled energy-efficient, green home builder and home renovator in Alberta.