A Bright, White Galley Kitchen Renovation: Greenwood Residence
This small galley kitchen on Greenwood Drive in Spruce Grove was in need of a makeover. Our client wanted it to be lighter and brighter and increase the value of her bungalow. We were able to design and renovate this kitchen within her budget, and we think the outcome is beautiful! Come take a tour of this lovely little white galley kitchen renovation that we recently completed.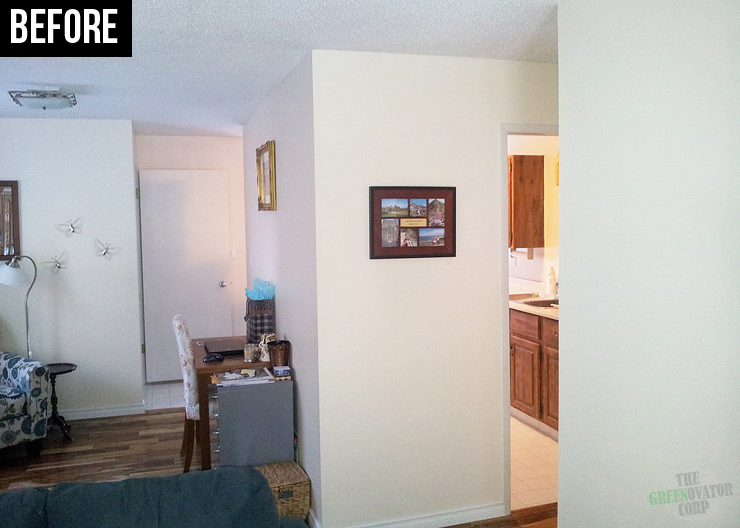 Here's how the kitchen looked before when you entered the home. A wall separated it from the living space. The client was considering removing the entire wall, and we agreed that it would make a huge, positive impact to the room.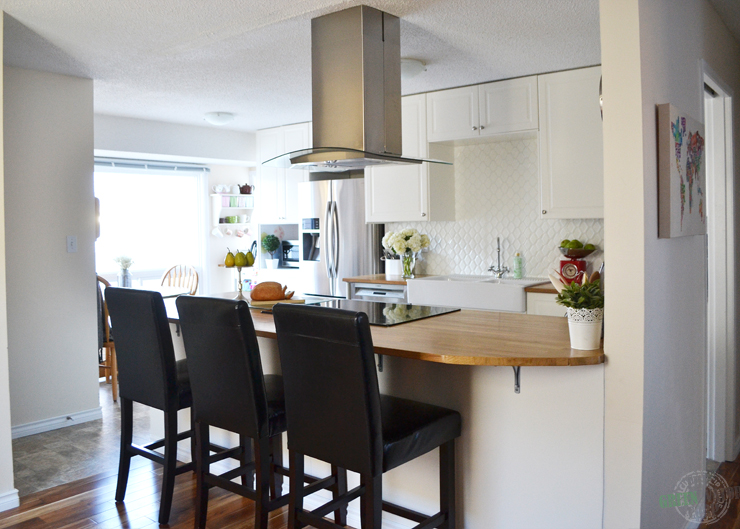 What a difference. With the kitchen now open to the rest of the main room, light from the kitchen window filters through the whole space making it seem so much bigger. Make sure to consult a professional before removing a wall in your own home – we know how to check if it's a supporting wall and how to rearrange the electrical and plumbing within it.
With the help of the client, we designed this peninsula and we custom cut the butcher block counter top to curve on its edges for maximum use of space.
We wired in the electrical for the flat-top stove and mounted & vented the floating hood range.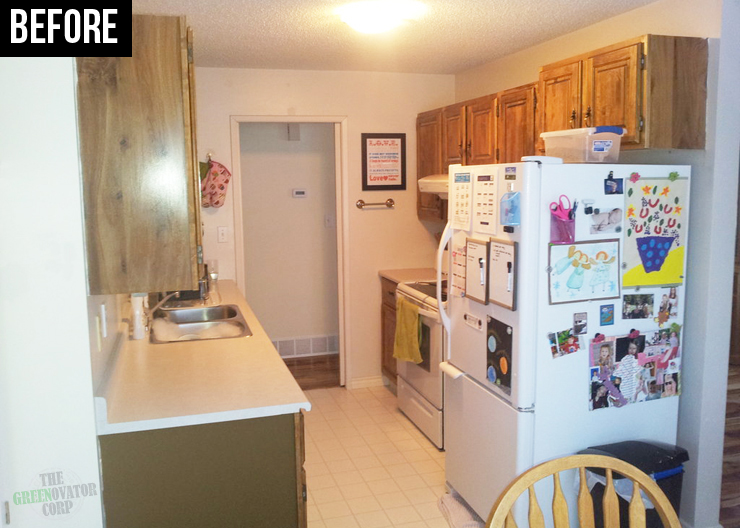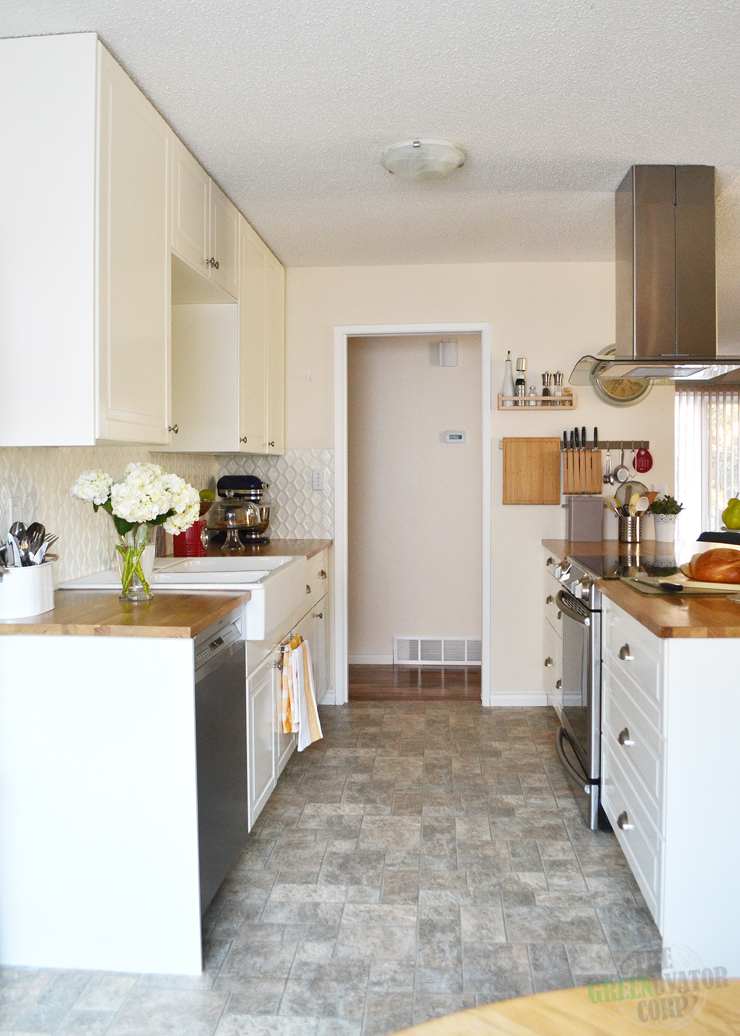 By moving the fridge elsewhere and adding a whole lot of drawers for storage, the client still has lots of storage available in her smaller kitchen.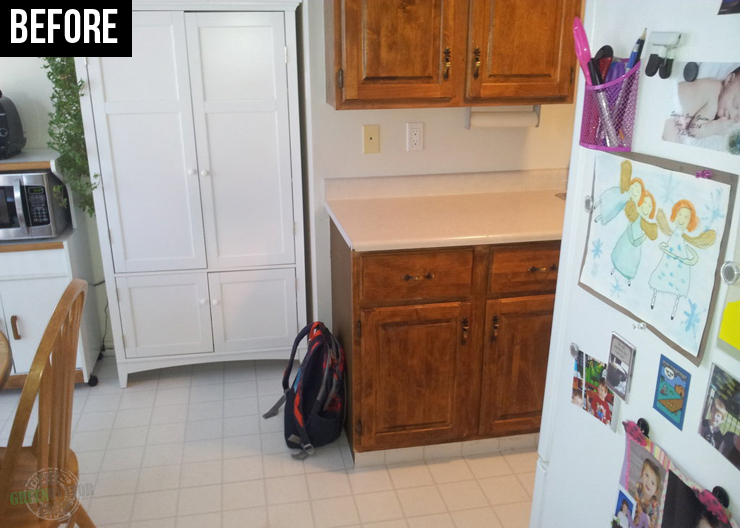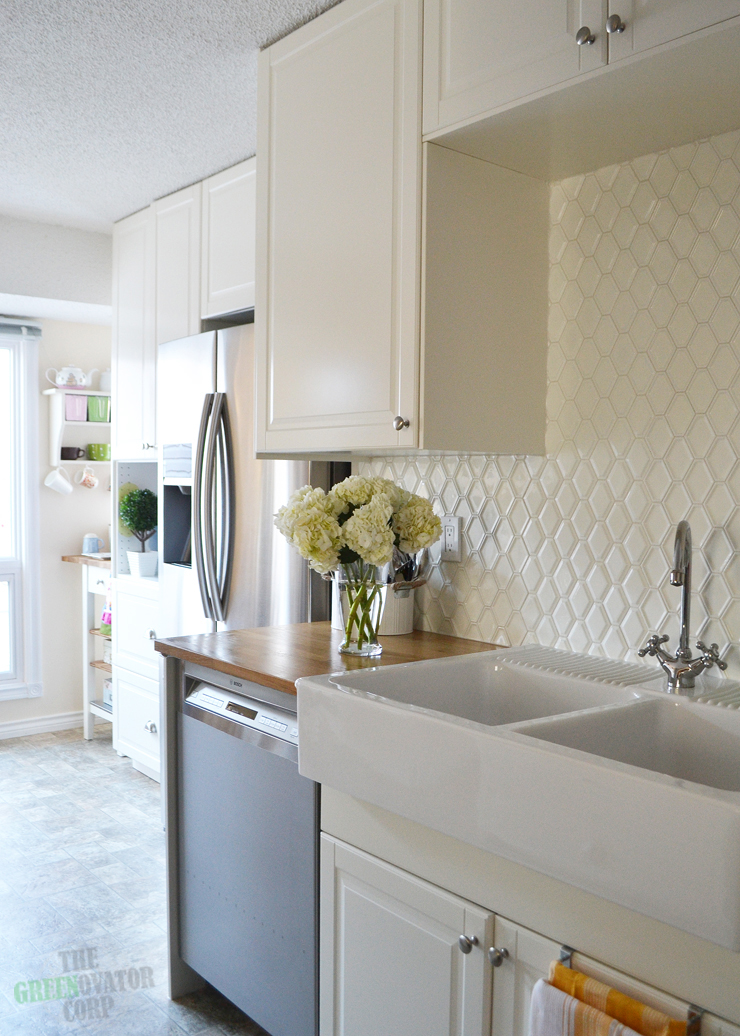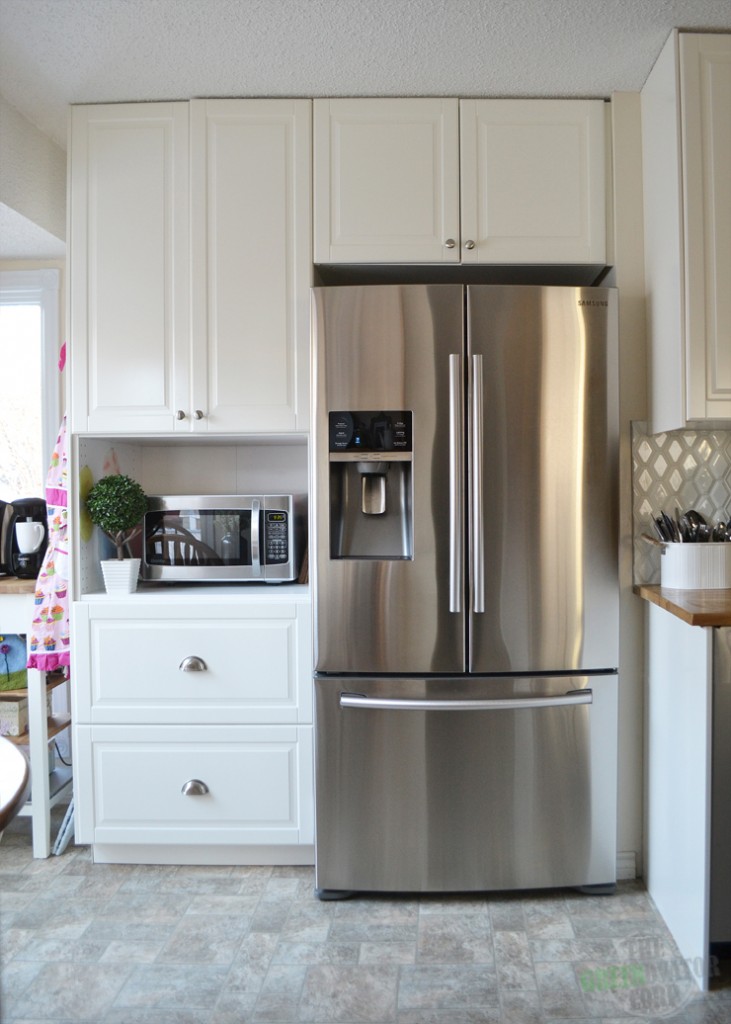 The fridge was moved across the kitchen and we designed a microwave and storage area around it for maximum use of space.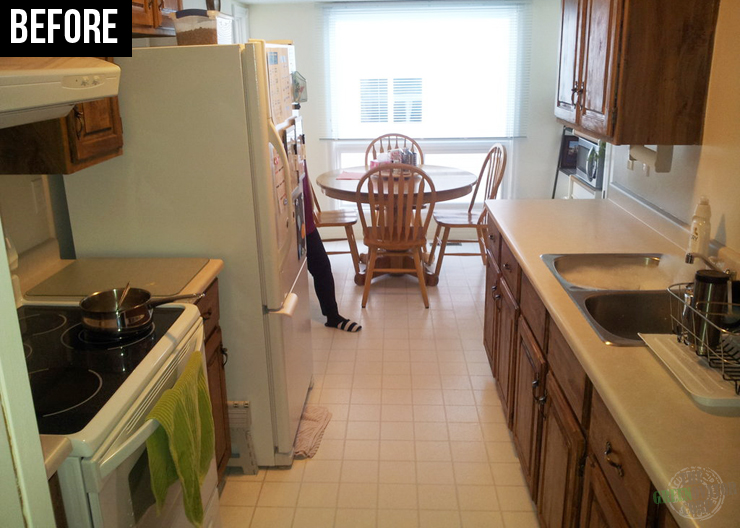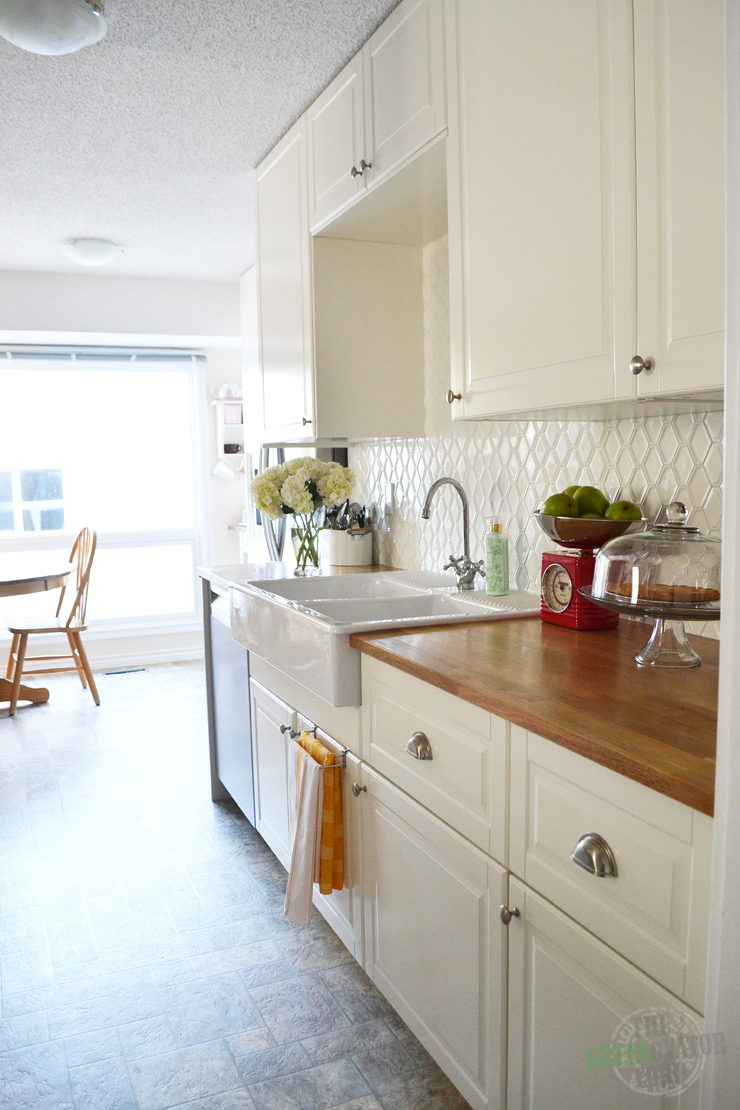 A generously sized apron sink and white cabinets make the space appear larger and brighter and the look is very classic.
The beautiful white hexagon tiles were chosen by the client and installed by our friends at Completely Floored Ltd.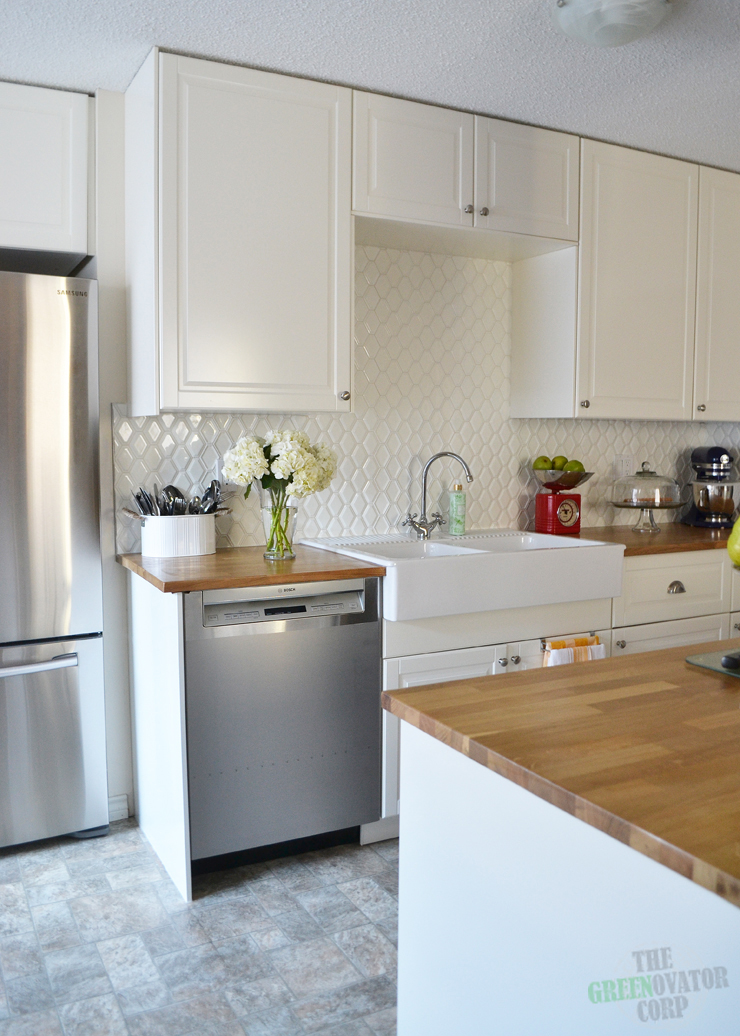 With a small budget and some careful planning, we think this kitchen renovation turned out beautifully.
Are you looking for a kitchen upgrade? We'd love to chat with you. You can contact us here.