The Heart of a Home & Protecting It
When people build a home we usually focus on the nice finishes like floors, counter tops and features. When we build a home we know those are the easiest things to change and upgrade later. Instead, think about what makes the home comfortable to live in. This boils down to a basic two things: the heating system and the building envelope consisting of insulation, windows, doors and air tightness. For a heating system that will provide the best in comfort it is in-floor hot water all the way. After you have spent any amount of time living with this type of heat you will not settle for anything else. Just the pure joy of walking on warm floors first thing in the morning will change any opinion. As for the building envelope, spray foam with a ICF basement and good quality doors and windows make all the difference in the great white north. These work two fold by giving you the comfort you deserve and savings in heating and cooling.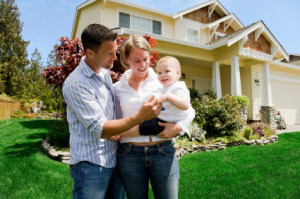 When building a beautiful home, it's important to think about what it feels like, and not just what it looks like. Your family's comfort and safety are what's most important, so spend your time and resources on features that provide this for your family – an excellent heating system and building envelope.